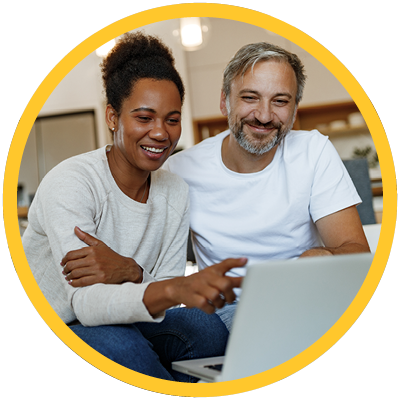 High Yield Online Certificates of Deposit (CD)
Don't miss out on one of the nation's best rates.
Earn up to 3x the National Average**

Guaranteed returns.
Lock in a fixed rate and watch your money grow over the

term of your CD.

FDIC-insured.
Deposits are up to the maximum allowed by law.

Our accounts have no maintenance or online banking fees.

Renew or withdraw with ease.
When your CD matures, you can withdraw your money at no charge during a 10-day grace period, or let it automatically renew.
Frequently Asked Questions
First Bank of the Lake is pleased to offer you the opportunity to apply for a new account with us at your convenience. Thank you for choosing First Bank of the Lake for your banking needs!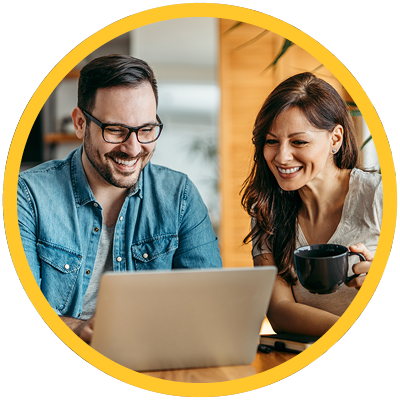 Interested in watching your money grow? We also offer great rates with our High Yield Savings Accounts!
Still have questions about Online Accounts?
(Available Monday - Friday: 8:00 AM to 5:00 PM Central Standard Time excluding bank holidays.)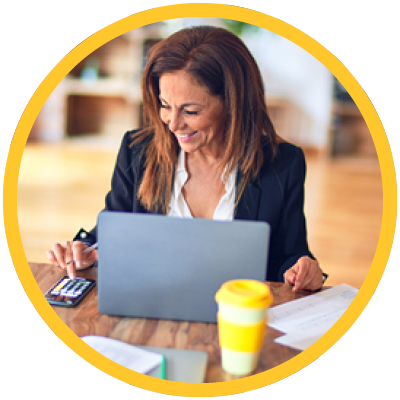 * Annual Percentage Yield (APY) assumes interest will remain on deposit until maturity. APY is accurate as of 9/29/2023. Rates subject to change at any time without notice. Minimum deposit to open an account is $1,000 and the maximum deposit is $500,000 per account. Penalty may be imposed for early withdrawal. Fees could reduce the earnings on the account. Personal and consumer funds only. No business or institutional funds allowed. Other restrictions may apply. The rates shown are only available for online accounts. Contact bank for details.
** National savings average rate courtesy of the , as of 9/18/2023; average rate used is for deposits under $2,500.